Another Idea for a Tool
by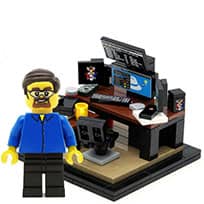 Ted Tschopp
---
Posted Comments
Webmentions Catagories: Computers, and Web https://tedt.org/2007/03/15/another-idea-for-a-tool/
---
---
I want a tool that allows me to import into the following:
Google Bookmarks
Browser Favorites / Bookmarks
Del.icio.us
The Applicaiton should take as an input:
The above files should use extensions to handle categories or tags.
What I'm going to build here is a tool that will sync up a list of postings.  I currently have things in my RSS reader, my Google Bookmakrs, my browser favorites, and my Del.icio.us links.
I guess the idea here is that RSS / RDF / OMPL RSS and OMPL are really good transports for the metadata assoicated with a given webpage.  We should be able to get information in and out of each of tools that are used to create these links.
---